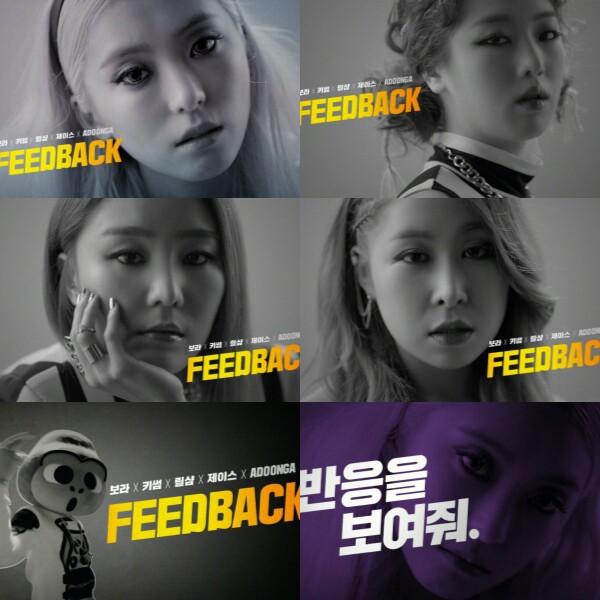 SISTAR's Bora has got to know she's been driving her fans crazy with teasers for an upcoming collaboration with 'Unpretty Rapstar's Kisum, Lil Cham, and JACE! What awesome hip-hop treat is in store?
She updated Twitter with, "FEEDBACK~ FEEDBACK~ You were curious, right? Wait just a bit! 0428," and hashtags all their names as well as Adoonga, which is a cartoon character that seems to appear in a set of new pictures she also uploaded. Looks like he is another contributor as his name is listened next to the rappers!
Stay tuned for the release on April 28!