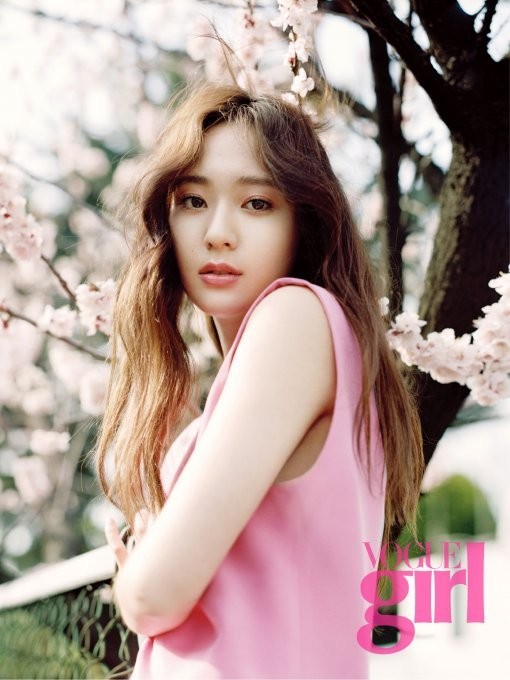 f(x)'s Krystal is looking absolutely stunning as she shows off her feminine charms for 'Vogue Girl's May issue.
As spring particularly accentuates the feminine qualities of any lovely lady with the pretty pastel colors of spring fashion and blooming of flowers, Krystal showcases this charm with naturally wavy hair, outfits of bright and pretty hues, and soft lighting.
Her normally charismatic gaze is toned down for a softer, dreamier look that is sure to draw people in just the same. Check the pics out below!