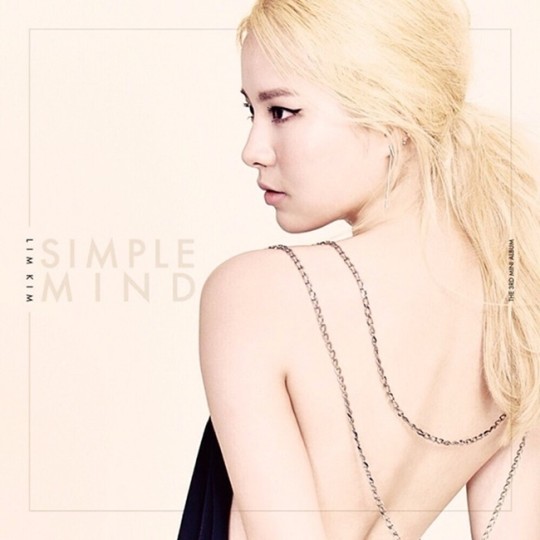 Kim Ye Rim (Lim Kim) is officially beginning her comeback promotions with the release of her first teaser image!
The songstress will be making her comeback with her third mini-album 'Simple Mind' at the end of April, and we can't help but look forward to the release already thanks to the teaser! She looks sultry with her blonde hair, and backless black dress, looking not only sexy but classy at the same time.

Her album 'Simple Mind' will be about the relationship between a man and a woman which seems very complicated, but in reality is quite simple. The message is that you should have a 'simple mind' and approach the person you love without regrets. It looks like the songs in her upcoming album will have a lot of meaningful lyrics!

The album is also said to represent Kim Ye Rim herself, who is honest and simple but is able to show her feelings. On top of that, Korea's top musicians were said to have taken part in her album and we'll have to wait to find out who those people are.
Stay tuned for more from this talented singer!