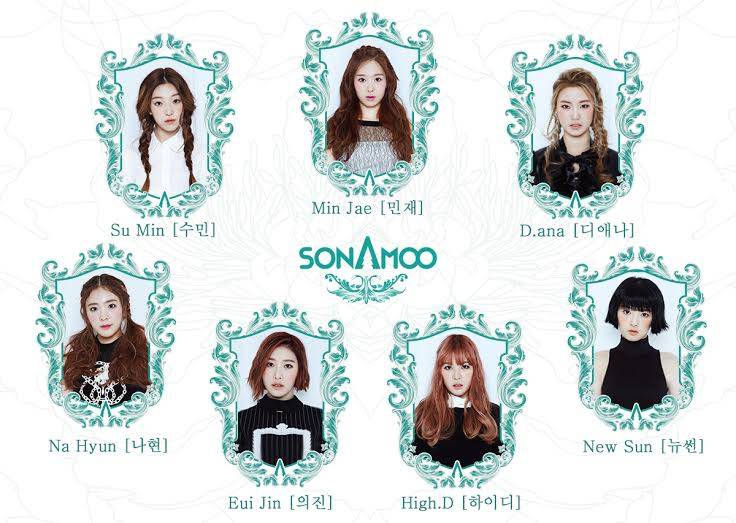 TS Entertainment
's newest girl group SONAMOO
has finally unveiled a group teaser photo featuring all seven of K-Pop's newest idols!
Looking fresh in their dolled-up dresses and fairy-esque makeup, the girls - Soo Min, D.ana, New Sun, Eui Jin, High.D, Min Jae and Na Hyun - look like they've jumped straight out of a page from a storybook!
Check out their profiles above and their new group teaser image below. Stay tuned for more SONAMOO coming soon!